Parents in rural Nepal, who depend upon agriculture for meagre income, often dream of their children not following in their footsteps, such as becoming a farmer or working a labour-intensive job for a scanty wage. They want their children to get a good education and get white collar jobs. Brought up in a similar fashion, Jeevan Nembang and his brother Ashish Nembang, who hail from a little-known town in Shivataskshi Municipality, were promised by their father that they would get education and one day get well-paying jobs.
Things didn't turn out what their father had wanted for them, however. Instead they are today the proud owners of a department store and a cafe—their combined worth around 20 lakhs (two million rupees). They have been running the store and the cafe now for four years, in a small town—Dundamari, 12 km eastward from Damak, Jhapa.
They came from a poor family. Their father was a hard-working farmer who sold crops to support the family. Their father's sudden death due to a heart attack only exacerbated their already poor economic condition. No longer able to pay for their school, both brothers left the school early on.
Left to fend for themselves and an aging mother, they worked for some years for a contractor, who took contracts for building houses. But the idea of living paycheck to paycheck didn't not impress them. When pressed about it, they said, "we wanted to build a house, and we needed enough money for that which was impossible to earn through our jobs." After saving some money both decided to go to a gulf country, though. Several visits to a manpower company and subsequent interviews finally got them visas to Dubai. There, they worked for the same company as security personnel.
The younger brother returned to Nepal after six years of stint there. He realized that it was about time he left Dubai after developing chronic back pain. When asked what could be the reason for the pain, he blamed it on his job—which required he stood for hours. After getting treatment for the pain, he is in his prime now. Jeevan, however, stayed there for two more years before finally returning. He saved enough money to live a comfortable life back home, and also to take care of his mother.
Both brothers at home they wanted to start afresh. But what it was they wanted to do, they did not know.
"Something about the whole situation was not sitting right with us", says the elder one. They were having a hard time finding jobs, even if the jobs were low-paying for that matter. When nothing seemed to work, they decided to open a department store. Only later did they open a cafe—adjacent to the store.
The idea behind opening a shop was, as Ashish says, "virtually no shops were available within the walking distance for buying foods and other essentials. I had to ride my bike to a faraway town to buy them." That's how it all started. What inspired them even more was the huge gap between the local demand for imported goods and their supply, and the enticing market potential for the business to become successful.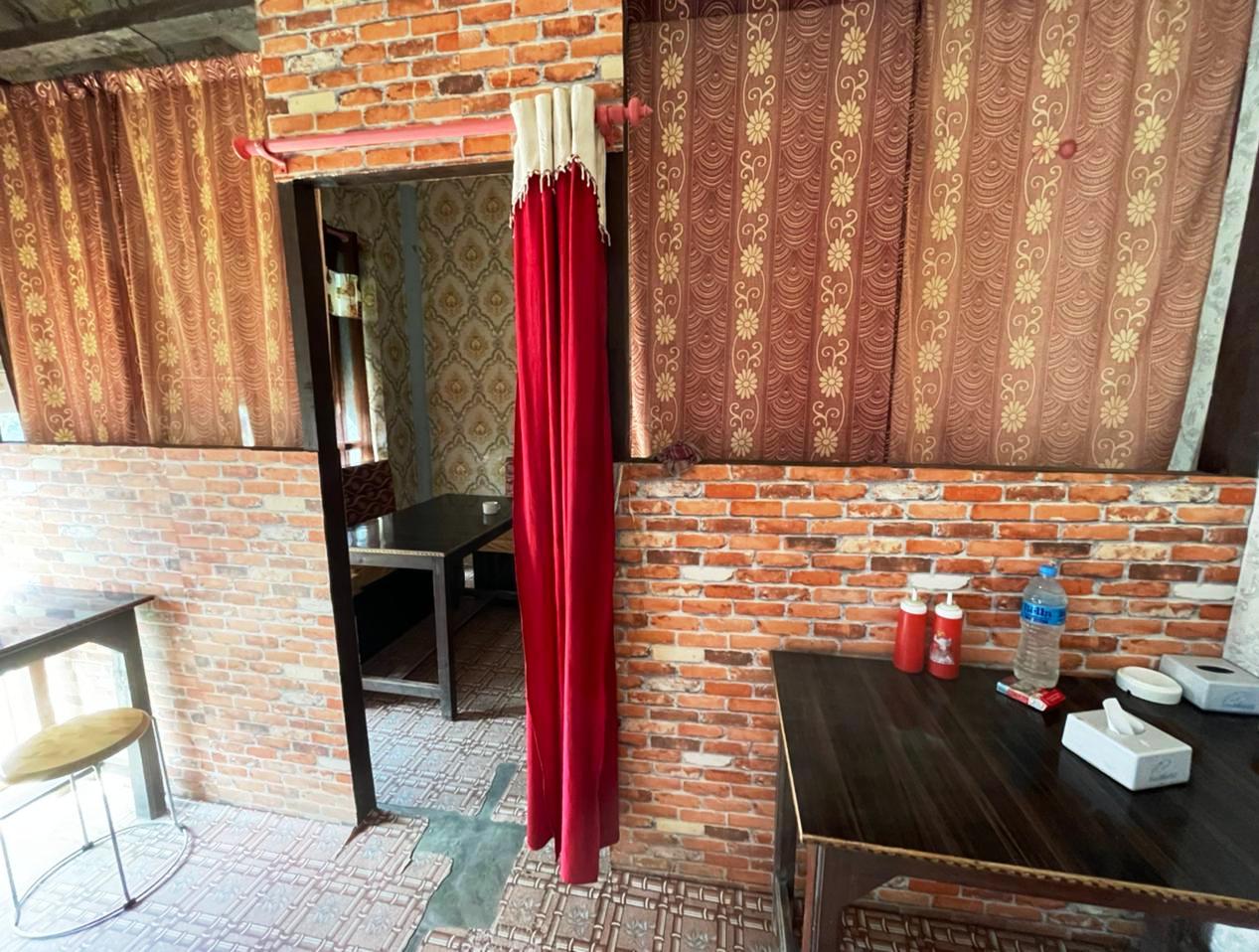 The two brothers—with past savings and a small loan from a local credit and savings cooperative—then opened their first shop. Just after seven months, they opened a cafe next to the shop. While the elder brother looks after the store, the younger brother solely looks after the cafe—where they sell Momo, Chowmein and Coffee to name a few. Asish prepares every food and serves them by himself.
On busy days, he, though, "needs a helping hand." From young boys to old women visit the cafe for their order-made delicious foods. The cafe is famous for chicken momo, which costs Rs. 120 per full plate.
They plan on adding more items to their shop to keep pace with rising local demand owing to economic recovery. When I asked them about their other future plans, they said they wanted to expand their business in the future, preferably with a wider space and more items.
Although earnings from Dubai helped Asish and Jeevan to start a small business of their own, they intend on not going abroad anymore. Instead they want to continue with their business. Their earnings help them to live comfortably along with their mother.
When covid-19 swept across the country last year, the government-imposed lockdowns forced them to close their shops for months and severely impacted their business. They could only open the shops during the government-prescribed time. This helped them somewhat to pay for rents. Still they fared better.
As the country's economy re-emerges from covid-induced recession, things look hopeful. Already they are generating good sales and recovering from losses. "We are selling like we used to, pre-pandemic", says Jeevan, with a smile on his face. But the increasing dominance of the Omicron variant of covid-19 has given them a sense of déjà vu all over again. A possible resurgence of COVID-19 infection and subsequent strict lockdowns could reverse the gradual resumption of economic activities.
Although covid infections are surging in the country, Nepal is in a better state than last year, thanks to a nationwide vaccination campaign. Studies have shown that Omicron symptoms are less severe, and hospitalisations and deaths are lower than for its predecessors.
But lockdowns are not the only concern for small business owners like them and most Nepalis. Rising inflation is also a problem, because of higher food and energy prices. According to Asian Development Bank (ADB), inflation this year is forecast to average 5.2%, up from 3.6% last year. This adds up to a cost-of-living squeeze that will mostly affect low-income earners.
Another factor of concern is the ongoing liquidity crisis in the country. Getting loans for many small business owners and farmers alike has become difficult, impeding their economic activities. A report by the ADB, however, forecasts Nepal's GDP to grow to around 5.2% in FY 2022, compared with 3.6% a year earlier. But what looms ahead for the country largely depends upon how well it will survive the third wave of Covid-19.